Why You Need to Shave Before Laser Treatments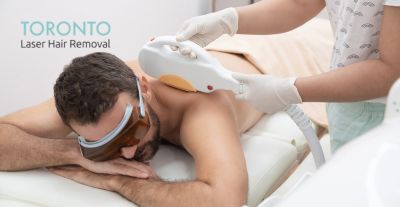 It's exhilarating to feel ready to embark on your journey to remove all of your unwanted hair by doing laser hair removal in Toronto. The convenience and comfort of no longer wasting time on shaving and waxing is appealing, especially for all the busy people in the city, which is pretty much everybody. As you've conducted your research in search of the best laser clinics, you may have read that you have to shave before an appointment for laser hair removal for the face or body. We will explore why shaving pre-treatment is a necessity and how shaving helps to ensure your laser hair removal treatment will be successful and safe. IGBeauty is a leader in the laser hair removal industry in Toronto; you can rely on us for the safest best practices and most advanced laser technology.
Read on to learn more about why you need to shave before laser hair removal treatments.
Prevent Burns
Laser hair removal for men and women is growing in popularity. People are pleased with their relatively quick permanent results that offer life-changing benefits. While it's exciting to think of being completely hair free after getting laser hair removal in Toronto, it is essential to ensure you follow all the necessary protocols to ensure a safe treatment. You must shave 12-24 hours before your laser hair removal appointment, or else the hair will absorb energy meant for the hair follicle, and it can cause your skin to burn. Burns from lasers can leave marks and scars or cause hyperpigmentation, so always make sure to shave. Experienced laser technicians will not perform laser on areas of the body where there is still hair.
Allows Laser to Target Follicle
As briefly mentioned above, the laser is meant to target the follicle to destroy it. The goal of laser hair removal is to target and destroy the hair follicle with the laser's heat, if the hair is not shaved this cannot be performed properly. As the heat will be wasted on the hair as opposed to penetrating the follicle.
Stubble Damages Laser Machine
Another issue is that lasers are emitted through a specific handheld device; rough stubble may damage a laser machine if there is constant regular friction between the two. So, to have a safe and successful laser hair removal treatment, it is always best to shave beforehand and ensure the area to be treated is free from hair or stubble.
Choose Safe Laser Hair Removal
Toronto Laser Hair Removal is a proud leader in the laser hair removal industry. We ensure our technicians are certified, experienced, and well-trained. We continue to invest in further continuing education for our team, so we are always offering best-in-class services. Our clinic has two laser hair removal machines, one that effectively removes light to medium hair on light skin called the LightSheer Duet, and the GentleMax Pro machine which is safe and effective for laser on dark hair on dark skin. We welcome you to visit us for your next laser hair removal appointment and enjoy a safe, hygienic experience using leading-edge technology.