Factors To Consider When Deciding to Do Laser Hair Removal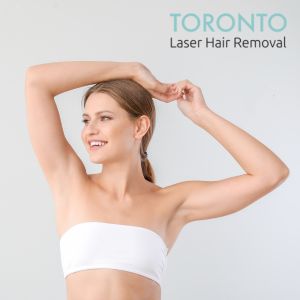 Laser hair removal has become a transformative method of hair removal. With its permanent results, laser hair removal for men and women can prevent ingrown hairs and irritation and eliminates the constant upkeep of hair removal. As a leading laser clinic, Toronto Laser Hair Removal has the best techniques and experienced specialists to perform your treatment, leaving your skin silky and smooth. Talk to one of our specialists today to discuss laser hair removal prices in Toronto.
Consider the following factors when deciding to do laser hair removal.
What is Laser Hair Removal
Laser hair removal is a minimally invasive and painful procedure to remove hair. A laser is used on the skin, targeting hair follicles at the root. Doing so stops the hair from growing back, killing all active growing. The complete treatment requires 5-7 sessions from 4-6 weeks apart, depending on your hair growth cycle. This allows time for the missed hair follicles to grow back to be removed the next time. Once the session is complete, you may notice the hairs falling out, which is normal. Many clinics offer laser hair removal for men and women, including Toronto Laser Hair Removal, as this procedure is suitable and regular for everyone.
Pre and Post Care for Laser Hair Removal
To achieve the best results from your sessions, it's best to prepare for the treatment and participate in the aftercare process.
Pre Care:
Shave at least 24 hours before to ensure the closest shave possible.
Avoid applying product onto the areas
Avoid direct sun exposure for at least 2-4 days before
Avoid drinking or smoking at least 24 hours before the appointment.
Don't wax or tweeze 4 weeks before your session.
Post Care:
No makeup or lotion for at least 48 hours after
Exfoliate the area to speed up the shedding process
Avoid the sun
Wear loose clothing
Do not touch the treated area (tweeze, scratch, pick, etc.)
If these steps are not followed, you can run into complications with the healing process and won't see optimal results.
Return On Investment
Considering laser hair removal prices in Toronto, these treatments can be considered investments in yourself. Due to the permanency of the procedure, the results balance out the price, when done by an experienced specialist. When you opt for laser hair removal in Toronto compared to other hair removal services, you don't have to spend on razors, shaving cream, endless wax appointments, and other traditional hair removal costs that add up over time.
Create a Schedule
When looking to book your appointment, you want to aim to do it during a not super busy period. Many patients undergo treatments during the fall and winter months to avoid the risk of sun exposure. With colder months, you are also less likely to show more skin, resulting in less maintenance. Think of it as a hibernation period.
It's best to schedule around your menstrual period if you are undergoing Brazilian laser hair removal. If they coincide, consider rescheduling your appointment. Depending on your hair growth cycle, your technician may suggest more or less frequent treatments. This is typically determined after the first or second session.
The Importance of Advanced Laser Hair Removal Machines
When it comes to laser hair removal, the quality of the equipment used plays a crucial role in ensuring effective and safe results. Two widely recognized and reputable laser hair removal machines used at our laser clinic in Toronto are the LightSheer Duet and GentleMax Pro. Both of these machines are chosen for their efficiency and reliability in delivering successful hair removal outcomes. Both of these machines are FDA and Health Canada Approved, aligning with stringent safety standards.

The GentleMax Pro's dual-wavelength technology enables it to accommodate diverse skin types and hair colors, ensuring optimal results across a broad spectrum. Its integrated cooling system enhances patient comfort by minimizing discomfort during treatment. On the other hand, the LightSheer Duet boasts innovative vacuum-assisted technology that reduces treatment time and enhances efficacy. By efficiently targeting hair follicles while safeguarding the surrounding skin, both machines significantly reduce the risk of irritation, ensuring a more gentle and irritation-free experience for clients. Whether it's versatility, enhanced comfort, or efficiency, the GentleMax Pro and LightSheer Duet stand as exceptional choices for achieving effective and comfortable laser hair removal results.
Get Started with Toronto Laser Hair Removal
At Toronto Laser Hair Removal, the team aims to provide the utmost comfort and satisfaction for all services and patients Contact Toronto Laser Hair Removal to start your journey today.