How to Manage Dry Skin During Laser Hair Removal
Posted on 30 December 2022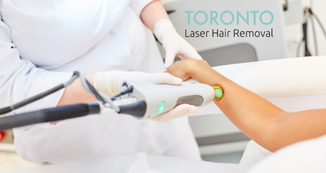 If you're interested in laser hair removal, you may have many questions, such as the laser hair removal costs, the process, the technology, and the aftercare. At our trusted laser hair removal clinic, we provide insight into our processes to give you the best laser hair removal results. While laser hair removal is essentially painless, those with sensitive skin may be left with minor irritation or dry skin afterwards. But, with the right tips and aftercare practices, you're able to get the flawless hair-free skin you desire while maintaining moisture.
Here's how to manage dry skin after your first laser hair removal clinic session.
About Laser Hair Removal Technology
Toronto Laser Hair Removal utilizes high-grade, safe technology equipped with cooling technology to ensure that every laser hair removal session is comfortable. With the GentleMax Pro Laser, painless, gentle, and quick laser hair removal is guaranteed, thanks to cryogenic cooling bursts during the treatment. If you'd like to know more about our technology and laser hair removal costs, visit Toronto Laser Hair Removal for a consultation, where our specialists will give you a full breakdown of our technology and procedures.
Tips to Avoid Dry or Irritated Skin
Some people may experience dryness or irritation on their skin after their first laser hair removal session. Experiencing dry skin or irritation is not unusual, especially since many people have more sensitive skin than others. If you're prone to dry, irritated skin, and have a history of skin sensitivity, here are some tips to ensure your skin stays comfortable after your laser hair removal session.
Avoid Sun Exposure
While getting as much Vitamin D as possible this winter may be tempting, you should stay away from direct sun after you get laser hair removal. Laser hair removal makes your skin more sensitive than usual, and if you were to be exposed to harmful UV rays, the chance of irritation and dry skin is higher than normal.
Avoid Scalding Hot Showers
Hot water strips our skin's natural oils, leaving it dry and dehydrated, especially after laser hair removal. Instead, take a cool shower after your session and moisturize after.
Use A Humidifier
Humidifiers are an excellent tool to keep your skin soft and moisturized, especially if the air in your home is dry. Humidifiers increase the moisture in your home, so you won't experience any dry skin after your laser hair removal appointments.
Moisturize
If your skin is prone to dryness, then you already know the importance of moisturizing daily. After your appointment at the Toronto laser hair removal clinic, use a gentle, fragrance-free moisturizer on the affected area to minimize dryness and irritation.
Add Aloe Vera To Your Routine
Every time you come home from a laser hair removal session, you should apply aloe vera to the affected area. Not only is aloe vera highly moisturizing, but it also helps with the healing process due to its anti-inflammatory properties.
Why Choose Toronto Laser Hair Removal
For gentle, effective, and comfortable laser hair removal, look no further than Toronto Laser Hair Removal. Our certified and experienced specialists and advanced technology will ensure you leave every session satisfied.