How to Maintain Healthy Skin After Hair Removal Treatments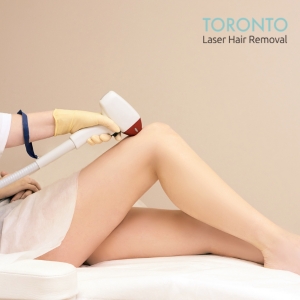 Despite being around for decades and laser hair removal machines being granted Health Canada and FDA Approved, laser hair removal services can be intimidating to those who are new to the experience. While laser hair removal services offer great results, it's important to feel confident in your treatment and its effects on the skin. With laser hair removal for men or women, you'll want to ensure that you maintain healthy skin even after your laser hair treatments are complete, and we will discuss how. Toronto Laser Hair Removal has been a pioneer in offering safe and effective laser hair removal services in Toronto for over a decade.
Read on to learn how to maintain healthy skin after laser hair removal treatments.
Pre and Post Laser Hair Removal Services
It is always important to remember that laser hair removal services are a treatment, and you need to take care of your skin before being treated and after. After laser hair removal, your skin needs time to heal, so be mindful of avoiding UV exposure and using any harsh creams or irritants. Regarding UV exposure, it is also recommended to avoid exposing the area to the sun for two weeks before a laser treatment. Invest in a strong SPF and try to keep out of the sun before and after a laser hair removal treatment.
What to Avoid After Laser Hair Removal
You can take a few actions to further ensure to maintain healthy skin after a laser hair removal treatment for men or women. Laser hair removal is generally quite safe, but you must adhere to the above and avoid the sunlight so you don't damage your skin or risk hyperpigmentation. The following are a few more tips to help you keep your skin in great condition after laser hair removal treatments:
Avoid Acids or irritants: As mentioned, your skin is healing, so be extra gentle and avoid putting anything on your or doing anything to your skin that will irritate it.
Pain Killers: If you are sensitive to pain, you may want to take a pain killer prior to or after a laser hair removal treatment.
Soothing Gels: Utilizing a nice soothing gel like aloe can help offer some relief and healing skin post a laser hair removal treatment.
Hydrate and Avoid Alcohol: Keep yourself well-hydrated and avoid consuming alcohol which is dehydrating; this will help keep your skin healthy.
Embrace Exceptional Laser Hair Removal Services at Our Local Skin Clinic
Toronto Laser Hair Removal has a team of experienced and well-trained technicians to offer exceptional laser hair removal services. Our team is dedicated to continuing education and consistently enrolls in a variety of education modules to remain at the forefront of advancements in laser hair removal. We carry best-in-class laser hair removal technology that can service a wide range of clients. Our machines are safe for light to dark skin tones and are effective on lighter hair as well. We take pride in offering the best laser hair removal services in Toronto. If you would like to learn more about laser hair removal, don't hesitate to contact us today to speak to one of our friendly experts.