Benefits of Laser Hair Removal in Toronto
Posted on 19 September 2022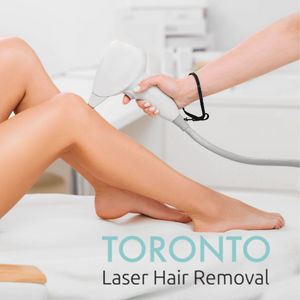 Body and facial hair removal have been a challenge that technology has been trying to facilitate for many years. Now, laser hair removal services in Toronto are regarded as one of the most effective ways to effectively remove unwanted hair. Despite proven results, there is still some hesitation in visiting a laser clinic in Toronto from those who have never tried laser hair removal treatments. But, the truth is that laser hair removal at an expert laser clinic in Toronto offers many benefits to both men and women.
If you're tired of outdated hair removal techniques, read on to learn about the benefits of laser hair removal from Toronto Laser Hair Removal.
Long-Term or Permanent Hair Removal
Unlike traditional hair removal methods, laser hair removal technology permanently removes traces of hair in the target area. Where alternative hair removal techniques such as shaving and waxing require regular daily or weekly maintenance, laser hair removal only requires about 5-7 sessions at a laser clinic in Toronto to see long-term results. Permanent hair removal means you can spare countless hours a year and save the cost of at-home hair removal supplies, leaving you more time to enjoy.
Laser hair removal follows your natural hair growth, so the number of sessions that will generate the best results for you may vary depending on your body. To find out what will work best for you, schedule a consultation with Toronto Laser Hair Removal and our team will develop a custom plan to get you the best results.
Pain-Free Hair Removal
Waxing, one of the most popular types of hair removal, is notoriously painful. Between hot wax strips and the friction of them ripping off your skin, waxing is often considered an unpleasant experience. At Toronto Laser Hair Removal, we use advanced laser technology that targets focused light at hair follicles instead of pulling the strands out of their root, removing the pain from grooming. Our laser technologies LightSheer Duet and GentlemMax Pro are equipped with an innovative cooling function designed to minimize discomfort by cooling the target area.
Smooth Skin
Because of the sharp edge of razor blades and the pulling motion needed for clean hair removal, shaving often results in nicks, cuts, and in-grown hairs that hurt and easily become infected. The trauma to the skin from shaving and tweezing alters the skin's texture, leaving it looking rough. Laser hair removal only reaches the hair follicles and prevents hair regrowth without damaging the surrounding skin. In addition to strategically removing hair from their follicles, laser treatments help remedy pigment issues that make follicles look dark or discolored, improving complexion and minimizing skin congestion.
Precision Targeting
Precision grooming with razors, tweezers or wax strips is incredibly tricky. Because of the size of the tools, even the slightest shift of the hand can ruin your results. With precision tip laser technology, professional laser hair removal in Toronto can distinctly groom and target any area of your body without error. The team at Toronto Laser Hair Removal can effectively target even the smallest areas of the face, such as the eyebrows or upper lip.
Visit Our Laser Clinic in Toronto
If you're ready to reap the benefits of laser hair removal in Toronto, reach out to the Toronto Laser Hair Removal team. With advanced technology and trained specialists, we'll ensure you get the best results possible. We offer a range of laser hair removal services, including facial hair removal, chest & back hair removal, legs & arm hair removal, and even Brazilian & Manzilian laser treatments. Whether you're looking for Brazilian laser hair removal, laser hair removal for legs, or laser hair removal for men, trust our team of experts.