Benefits of Brazilian Laser Hair Removal
Posted on 14 November 2022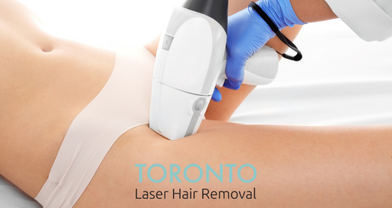 Many women and men tend to be self-conscious of their body hair and prefer smooth, hair-free skin. From waxing to shaving, hair removal can be costly and tedious, especially when it has to be done frequently. With laser hair removal, you can achieve that soft and silky skin you've dreamt of that lasts for years. At Toronto Laser Hair Removal, we have years of first-hand experience, allowing us to offer long-lasting, effective, and painless face, chest, body, and Brazilian laser hair removal.
Today, Brazilian laser hair removal in Toronto is emerging as a popular service because of its many benefits. Continue reading to learn how you can benefit from Brazilian laser hair treatments.
Less Painful Than Other Hair Removal Methods
One of the most significant benefits of Brazilian laser hair removal is that pain and discomfort are minimized. Compared to other techniques like sugaring, waxing, shaving, epilating, or tweezing, laser hair removal offers gentle yet effective results. After years of buying hair-removing products, the costs can quickly add up, meaning that laser hair removal is much more cost-effective. Our FDA & Health Canada-approved laser technology at Toronto Laser Hair Removal is equipped with a cooling tip to make laser hair removal more comfortable.
Prevents Ingrown Hairs
Other hair removal methods can cause red and itchy bumps, also known as ingrown hairs. Ingrown hairs occur when a hair that's been removed begins to grow back sideways rather than up and out, permitting it to curve under the skin and cause tiny, swollen bumps that can be highly uncomfortable. Ingrown hairs can lead to bacterial infections, postinflammatory hyperpigmentation, and keloids (raised scars that appear darker than the surrounding skin), so it's essential to be cautious of them.
With laser hair removal machines targeting the hair follicle at the root, you'll never have to stress about annoying hairs growing back incorrectly. With the laser specialists at Toronto Laser Hair Removal, you can trust that you'll leave with long-lasting and painless laser hair removal.
The Treatment Is Targeted and Controlled
With certain body parts, precision is critical. If you're looking to remove unwanted hair from your bikini line or pubic area, you'll want the process to be specifically targeted and controlled by a professional. Brazilian laser hair removal involves the most intimate places that need care, attentiveness, and technique. At Toronto Laser Hair Removal, we offer the top-of-the-line Candela GentleMax Pro to precisely remove any hair. The Candela GentleMax Pro is a revolutionary laser hair removal machine that allows our team of experts to remove hair quickly yet safely. The device is meticulous down to the centimeter and small enough to accurately groom or remove small areas of hair. Using state-of-the-art melanin bypass technology, the alexandrite laser tip targets light and dark hairs on both dark and light skin tones. Whether you want a full or partial Brazilian, the Toronto Laser Hair Removal laser specialists can give you the desired results.
Top-Tier Brazilian Laser Hair Removal in Toronto
If you're looking for a trustworthy and reliable laser hair removal company in Toronto, look no further than Toronto Laser Hair Removal. First established in 2010, our team of licensed specialists includes laser technicians, registered nurses, and medical estheticians who are dedicated to providing you with high-quality services.
See the results for yourself.
Contact Toronto Laser Hair Removal for top-tier Brazilian laser hair removal today!